People
PI: Rachel Germain cv

Assistant Professor as of Jan. 2019

rgermain[at]zoology.ubc.ca

​

PhD University of Toronto

BSc University of Guelph

​

---

---

Megan Szojka

(MSc Student)

szojka[at]zoology.ubc.ca

Megan joined the lab in 2018 as a Master's student. She plans to explore the relationship between biodiversity and dispersal, through a combination of greenhouse and field experiments. Her work aims to improve our understanding of metacommunity dynamics in natural systems.

---

---

Kelley Slimon (directed studies student)
​
Kelley joined the lab as a work learn student and has moved on to a directed studies project. She plans to explore the relationship between dispersal and dormancy traits in response to different stress levels, clarifying the evolutionary ecology of stress avoidance strategies.


---

​

​

Mackenzie Urquhart-Cronish

(past Research Assistant)

cv

mackenzie.urq[at]gmail.com

Mackenzie has been working in the lab since the summer of 2017, and is currently a collaborator on a project disentangling local adaptation to the biotic vs. abiotic environment. She plans to extend this work to understand species' range limits in a PhD in the Angert lab.

---

---
Join the lab!
​I join the

Department of Zoology

and the

Biodiversity Research Centre

at the University of British Columbia as an Assistant Professor in January 2019.

Grad students:

I seek curious, motivated students with some prior research experience (e.g., work learn experience, undergraduate research). Though my primary study system is Californian annual plants, I am happy to support students interested in exploring local field sites, non-plant systems, or data synthesis projects.

Postdocs:

Please email me to discuss research interests and potential projects. UBC has a number of fellowship opportunities, including

Killam

(due Oct.),

Banting

(due Sept.), and the

Biodiversity Postdoc

(due Jan.). I am happy to provide feedback on application materials.

Undergrads:

There are many opportunities to gain research experience through the

work learn program

, independent research courses, or

NSERC-funded summer research opportunities

.

To apply to the lab, please email your CV, a summary of your research interests, and a brief statement of your career goals to rgermain[at]zoology.ubc.ca

​
Powered by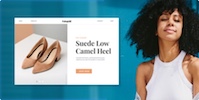 Create your own unique website with customizable templates.