Publications

Blackford, C.,

R. M. Germain

, B. Gilbert. An experimental manipulation of species' phenologies overturns competitive hierarchies. In prep

Hargreaves, A. L.,

R. M. Germain

, M. Bontrager, J. Persi, A. L. Angert. Biotic interactions affect fitness but not local adaptation among populations. In prep

​Van Allen, B., N. T. Jones, K. Carscadden, B. Gilbert,

R. M. Germain

*. Maternal effects and the outcome of interspecific competition. Revisions requested, the American Naturalist. *corresponding author

Germain, R. M.,

N. T. Jones, T. N. Grainger. Cryptic dispersal networks connect habitat patches in ways not captured by distance. Resubmitted, Ecology.

Preprint

--

Guzman, L. M.,

R. M. Germain,

C. Forbes, S. Straus, M. I. O'Connor, D. Gravel, D. Srivastava, P. L. Thompson. 2018.

A multi-trophic extension to metacommunity ecology

. Ecology Letters 22:19-33​.

F1000 recommended

!

Germain, R. M.,

M. M. Mayfield, B. Gilbert. 2018. The 'filtering' metaphor revisited: competition and environment jointly structure invasibility and coexistence. Biology Letters 14:1-4.

PreprintGermain, R. M.,

T. N. Grainger, N. T. Jones, and B. Gilbert. 2019. Maternal provisioning is structured by species' competitive neighborhoods. Oikos 128:45-53.

PreprintGermain, R. M.,

J. Williams, D. Schluter, and A. Angert. 2018.

Moving character displacement beyond characters using contemporary coexistence theory

. Trends in Ecology and Evolution 33:74-84

Germain, R. M.,

S. Y. Strauss, and B. Gilbert. 2017.

Experimental dispersal reveals characteristic scales of biodiversity in a natural landscape

. Proceedings of the National Academy of Sciences 114:4447-4452

Grainger, T. N.,

R. M. Germain

, N. T. Jones, and B. Gilbert. 2017.

Predation modifies regional constraints on species distributions in an insect metacommunity

. Ecology 98:851-860

Germain, R. M.,

J. T. Weir, and B. Gilbert. 2016

. Species coexistence: macroevolutionary patterns and the contingency of historical interactions.

Proceedings of the Royal Society: B 283:20160047

Jones, N. T.,

R. M. Germain,

T. N. Grainger, A. Hall, L. Baldwin, and B. Gilbert. 2015.

Dispersal mode mediates the effect of patch size and patch connectivity on metacommunity diversity

. Journal of Ecology 103:935-944

Germain, R. M.

and B. Gilbert. 2014.

Hidden responses to environmental variation: maternal effects reveal species niche dimensions

. Ecology Letters 17:662-669

Germain, R. M.,

J. Johnson, S. Schneider, K. Cottenie, Elizabeth A. Gillis, and A. S. MacDougall. 2013.

Spatial variability in plant predation determines the strength of stochastic community assembly

. American Naturalist 182:169-179

Germain, R. M.,

C. M. Caruso, and H. Maherali. 2013.

Mechanisms and consequences of water stress-induced parental effects in an invasive annual grass

. International Journal of Plant Sciences 174:886-895

Lab news

RMG spent a few days with the Fukami lab at Stanford + hike of Jasper Ridge (02/19)

Our working group merging evolutionary theory with species coexistence was funded! (12/18)

RMG had a great time visiting the Fox lab at U Calgary end of November!

Our Ecology Letters paper on trophic metacommunities was recommended by Faculty 1000

Excited to welcome our first official student lab members! Megan is doing an MSc on metacommunities, Kelley the evolution of dispersal in isolated habitat as a BSc research project

Rachel will be at ESA New Orleans and Evolution Montpellier. Prospective students, get in touch!

Our PNAS paper was selected for the ESA's 2018

George Mercer

award! Stay tuned for follow-up research

Rachel will be at the upcoming ASN meeting, talk C116 Jan. 8 at 11:20am, a mix of old and new data

TREE paper linking coevolution to coexistence theory out on

early view

Frequency-dependent maternal effects paper available on

biorxiv

Grads & postdocs - we are recruiting! Click

here

for details.
Powered by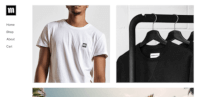 Create your own unique website with customizable templates.